Total Auto Service
Total Auto Service was opened in 2005 by Tommy and Kay Hyde. We work on foreign and domestic cars and trucks that you bring to us. We can provide travel accommodations while your car is being serviced. We speak English and Spanish and offer free estimates with no obligation!
Total Auto Service
5268 McEver Rd.
Oakwood, GA 30566
info@totalautoserviceinc.com
(770) 532-2627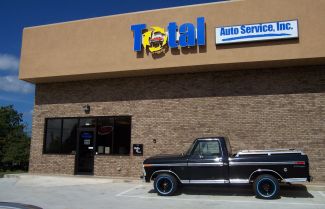 Total Auto Service is ready to take care of your oil change, brakes, struts, transmissions and so much more. Every technician has years of experience working on cars and all of our work is guaranteed. Length of warranty varies depending on areas serviced.
General Repair and Services
Learn more about our general repair services below. And if you have a question about your vehicle, be sure to give us a call!
Tune ups and overhauls
Check engine light
Brake replacement
Air Conditioning service and repair
Oil/Fluid changes
Tire rotation, tire balancing and repair
Generators, starters, alternators, carburetors
Water pump repair
Timing belt replacement
Battery check